Chapel A.G.M. with cheese & wine.
In the Chapel.
Monday 27 September 2021, 7 p.m.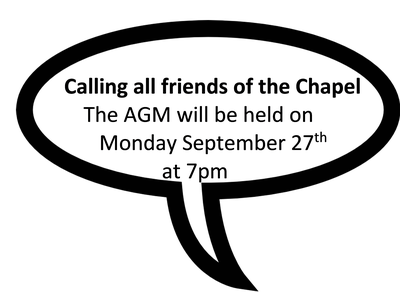 The Chapel will welcome all villagers and potential users of the building to a cheese and wine evening.
It will be good to hear ideas and opinions about how the Chapel can work to serve the community in the best way possible.