Living Crib
In the Chapel.
Sunday 15 December 2019, 3 p.m.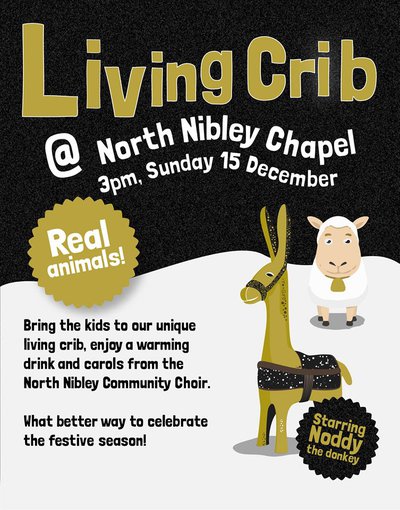 Christmas Storytime
Everyone is welcomed for Christmas stories, wear pyjamas. bring teddy, a pillow and blanket.
Friday 20 December 2019, 6 p.m.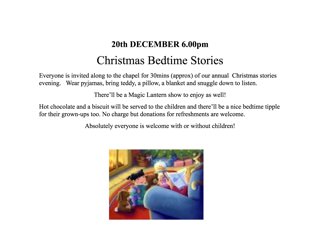 Hot chocolate and a biscuit will be served to the children, and a bedtime tipple for the adults.
No charge but a donation for the refreshments are welcome.
Journey to Bethlehem
Join the walk at St Martins to the Chapel.
Tuesday 24 December 2019, 10 a.m.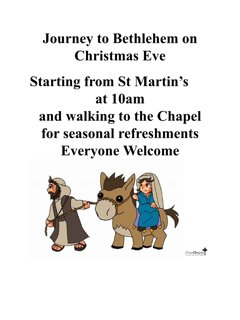 Christmas Eve Midnight Communion.
Tuesday 24 December 2019, 11:15 p.m.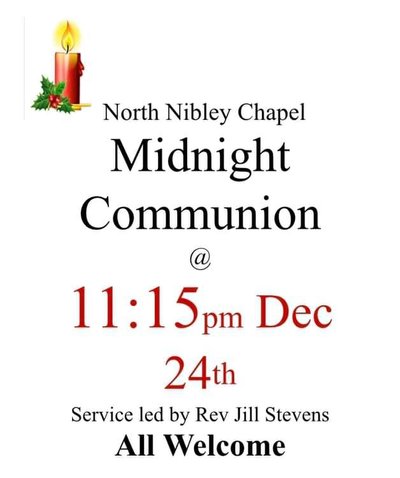 New toy/gift appeal for Kids Stuff.
In the run up to Christmas there will be a box for your donations in the Chapel porch, closing on 15th December. Thank you!!
Mini Mondays
Praise and Pray, stories, songs and half an hour of play. If you have a preschooler, please come and join us, we'd love to see you!
Every Monday, 2 p.m. - 3 p.m.