Harvest Service
led by Rev Jill Stephens and Rosie Casken, followed by refreshments
Sunday 1 October 2017, 6 p.m.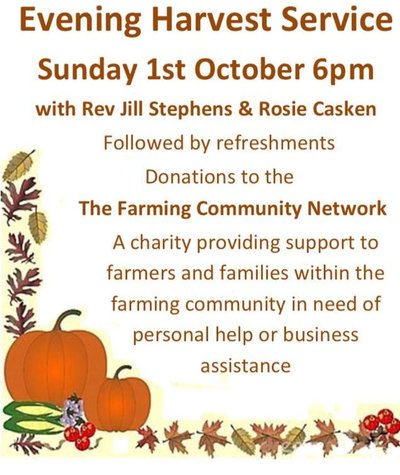 Donations made at the service will go to the Farmers Community Network, a charity providing support to farmers and families within the farming community in need of pastoral help or business assistance.
Nibley Community Choir Concert
Saturday 14 October 2017, 6:30 p.m.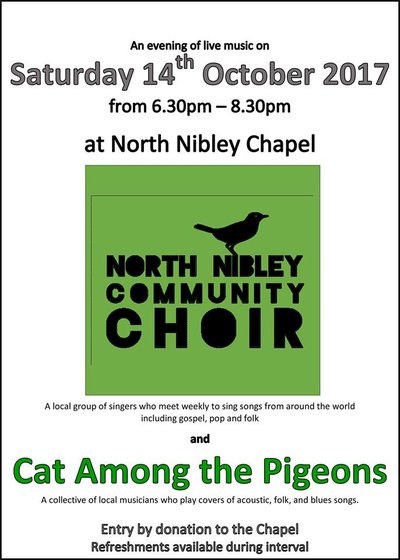 All welcome - In the first half of the concert there will be a variety of music from the choir who will sing uplifting songs from around the world, gospel and pop. Following this a collective of local musicians known as 'Cat Among the Pigeons' will entertain you with covers of acoustic, folk, and blues songs. Hope to see many of you there!